Here's a bit of history about Humphrey's BBQ & Seasoning Sauces. My name is Diane Humphrey-Bailey, owner of our three generation family business. Most local people know the story and knew my family and it's history in the bar-b-que business, and many from this area grew up eating our famous Hickory Smoked Bar-B-Que pork and chicken in the town of Huntingdon, TN. but other folks from around the United States often ask how I got started making this tasty Bar-B-Cue Sauce.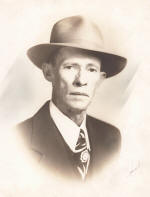 My grandfather Mr. Clyde Humphrey Senior was born in Carroll County, Tennessee in 1900. He and his family were farmers and like most during the time learned to make what they needed from the land. They worked and saved to buy a general merchandise and grocery store and run that for several years. While the women did the indoor cooking, the men were the outdoor cookers, some better than others and some excelled at it like my grandpa Clyde who became famous for his tender pork and tasty sauces. Whenever there was a family get together or community celebration he was the one they all called upon to "cook the hog". After a while he got to thinking that maybe he should open a restaurant and use his skills as a cook and businessman. He soon bought out a local restaurant right after the Great Depression in the early 1930's called the Cat and Fiddle and added a barbeque pit in the back.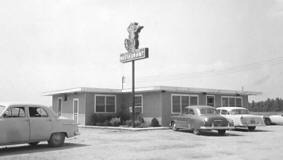 Mr. Clyde worked on his sauces that were already very good but he wanted them to be the best and not like anyone else's, he soon hit upon the exact recipe and that's when his sauce was born and put to use in the family restaurant, people started wanting to "take a little home" with them, so he would put a little in a jar to go. Word of this down to earth man and his sauce recipe soon spread and people were coming to buy just the sauce, that's when Humphrey's Bar-B-Que Sauce became famous.

His stove-top pots were too small to cook for the new demand so he started cooking in large cast iron kettles in his barbeque pit and stirring the delicious mix with a wooden canoe paddle. He was making and selling the sauce by the gallons for his own use and for the growing customers wanting to have some at home.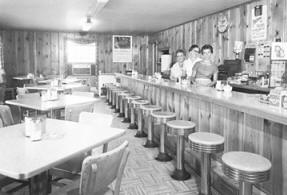 My Aunt, Wilma took over the restaurant and sauce business in the early 1950's and ran it just as Mr. Clyde did and kept the secret family recipe going strong. Miss Wilma had various helpers cooking the barbeque in the outdoor pit and making the sauces by the gallons until my father, Clyde Humphrey Junior took over the business about 1955.



Clyde Junior an entrepreneur opened a tavern across the road from the Cat & Fiddle Restaurant and eventually sold the restaurant but the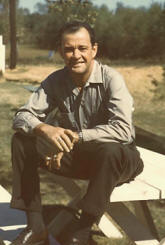 demand for good barbequed pork and the special tasty sauce was too demanding to stop. A new pit was built out back of the tavern and the tradition of hickory smoked meats and hot sauce continued on.

The barbeque pit lasted for several more years until about 1980 but the sauce recipe was handed to me starting around 1970 and I've kept the family tradition going into it's third generation. The demand for our sauce became more than my husband and I could keep up with so we turned the production over to a quality commercial company to provide our products through our supervision using our patented family recipes.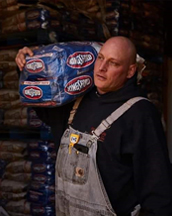 We appreciate y'all coming by our website for a visit and we hope you'll try our sauces on a variety of foods, be sure to check out our recipe page to see what others are using Humphrey's Sauces on.

You can now purchase our sauces online if you can't find them in your local stores, we offer both Hot and Mild in sizes from the 11.5 ounce table bottle to gallon jugs. If you need larger quantities, please contact us for a quote.

Thanks, Diane & John